How do I create an Amway ID?
What's in this guide

2. Enter your IBO/Customer number and current password, then click SIGN IN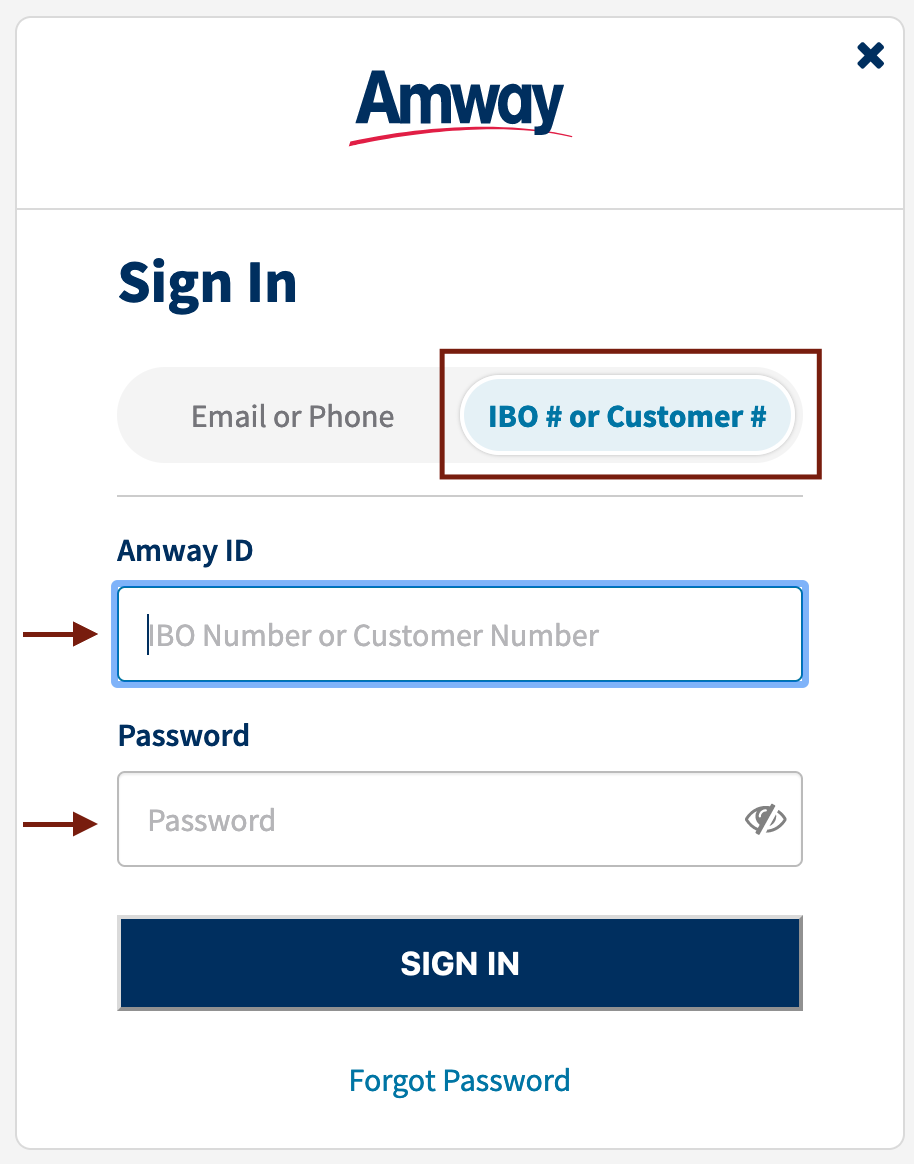 3. Select your name from the list of business members (if applicable)
4. Click on GET THE NEW AMWAY ID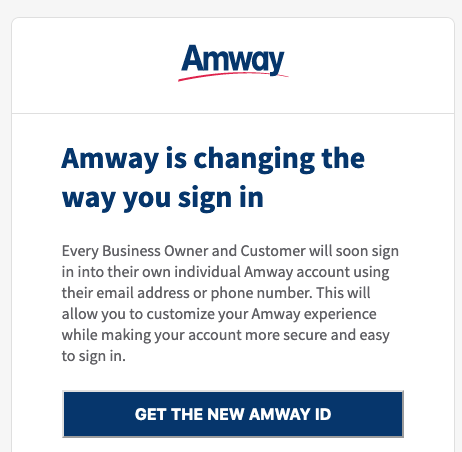 5. Create your Amway ID with an email address
Enter your email address and create a new password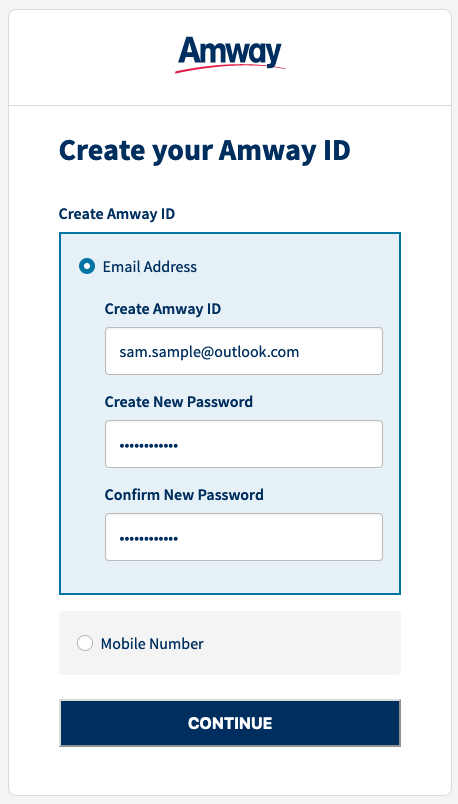 Verify your email address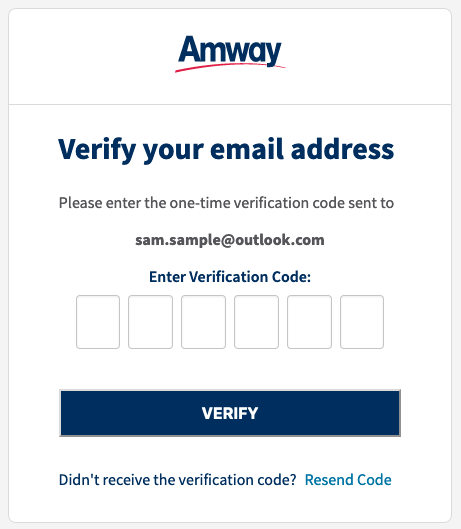 Check your email that you entered as your Amway ID. You should have received an email which will contain a verification code to verify your Amway ID. If you cannot see the email, please check your junk folder and wait up to 30 minutes.
Go back to the Amway ID page and enter the verification code, and click VERIFY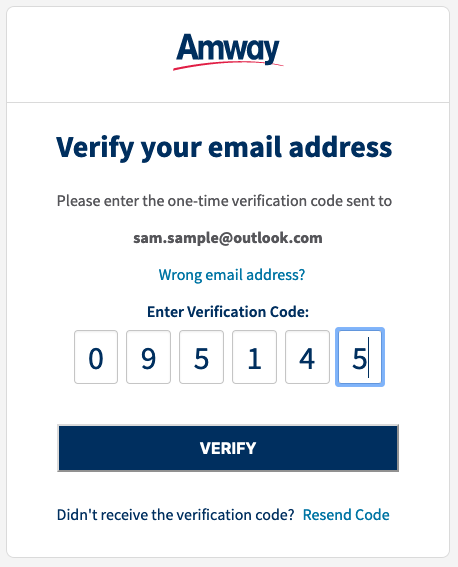 You will then be taken back to amway.com.au or amway.co.nz and you can now login
6. Create your Amway ID with a mobile number
Enter your mobile number and create a new password and click CONTINUE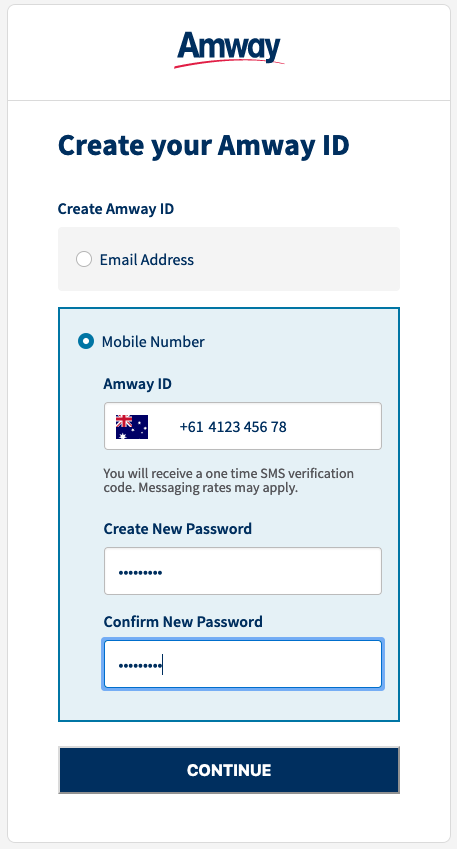 Check your mobile number that entered as your Amway ID. You should have received an SMS which will contain a verification code to verify your Amway ID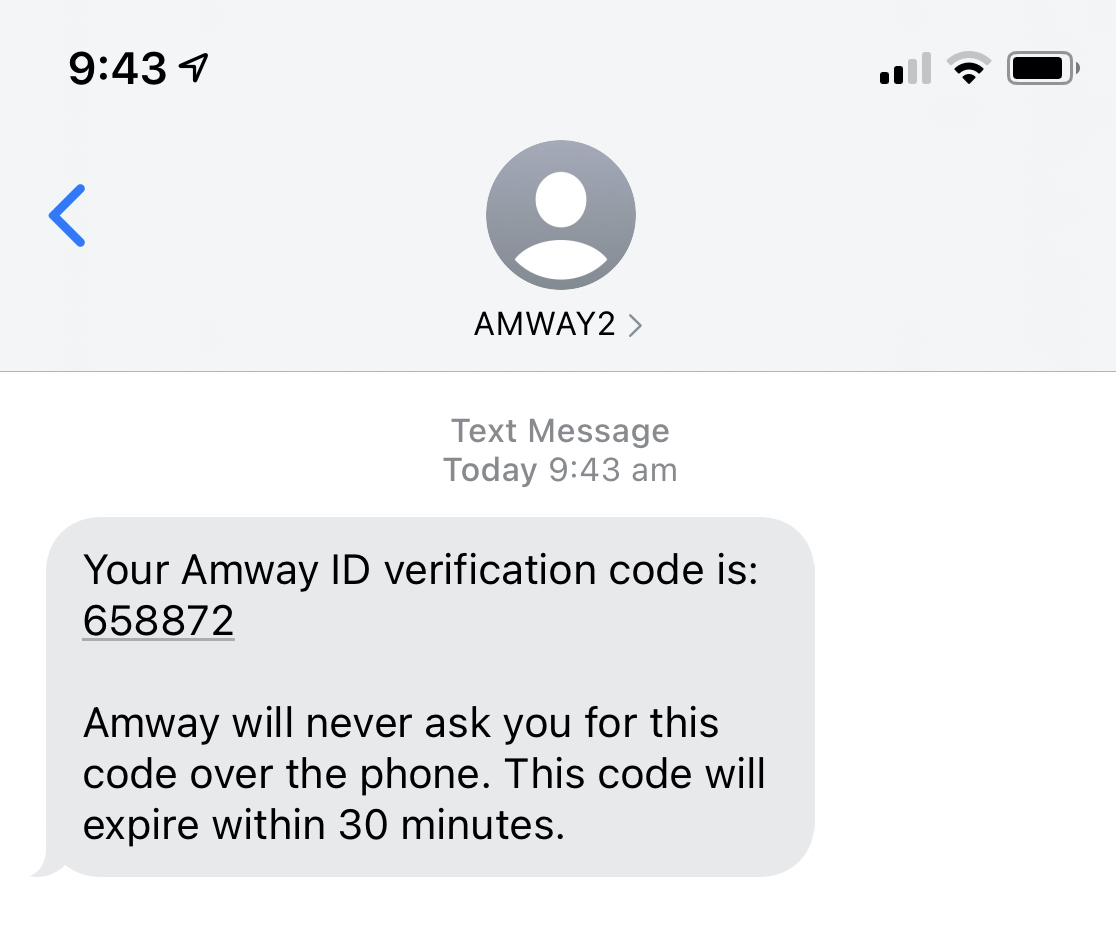 Go back to the Amway ID page and enter the verification code
You will then be taken back to amway.com.au or amway.co.nz and you can now login